Rising above the property's outdoor plaza, the Crystal Court is a nine-story, half pyramid built of glass and structural trusses.
The Crystal Court is a great location to grab lunch for both tenants and the public.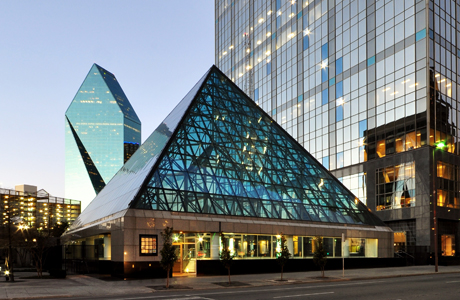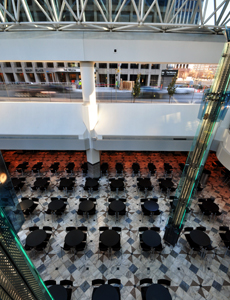 Restaurants include:

Potbelly
Chick-fil-A
Dickey's BBQ
Ardy's Mediterranean
Great Wraps
Kuai Asian Fusion
Burguesa Burger
Fiesta de Frutas

For more information on these restaurants and others nearby, please visit our Nearby Amenities page.